Today, we complete the interview with Dr. Julia Durrant about dementia and how it affects the lives of the patients and their caretakers, as it did in Beneath the Stars. Part I can be found here.
In researching, I found varying pieces of advice about responding to the holes in a patient's memory. Some suggest it's best to correct the patient—to keep them as centered in reality as possible. In other resources, the advice is to let the patient lead the truth so they will continue to trust the caretakers. In your experience, what have you found to be the best approach, or is a case-by-case situation?
That's a really great question and I don't know if there's a correct response. I lean towards being as honest as possible because I think all relationships benefit from having trust as the bedrock, but it often takes a gentle and skilled hand to present that truth in a way that patients will accept. It's hard.
"How's soccer practice going this season? Are the new kids any good?"

"Baba, I don't play anymore," Sid said. "I haven't played since college."

"Mmm. Right." Lou fell silent and reached for his binoculars. "Have you thought more about coaching the kids over the summer?"

Sid started to correct the long-outdated question, but stopped himself. Lou's doctor had suggested that gentle correction was best, but the futility and constancy of that wore thin. Sometimes Sid simply wanted to be with his dad. The details didn't need to be right.
What are some of the ways medicine and medical teams help families, especially in these earlier stages where the patient is still fully communicative and somewhat self-sufficient.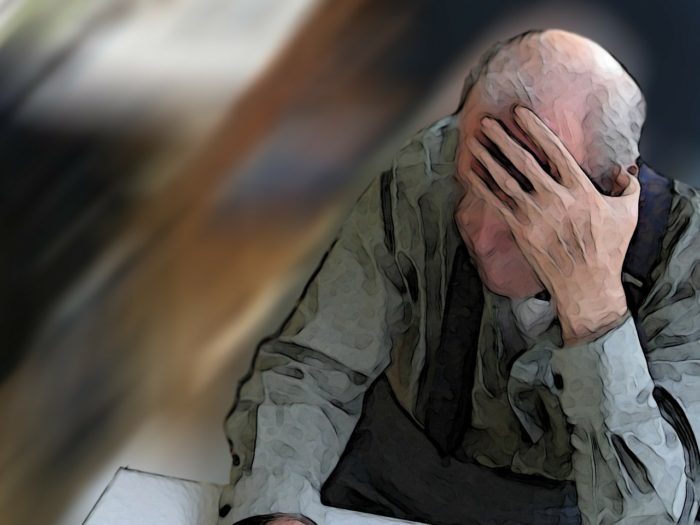 There are medications that can be used that have been shown to prolong the progression of dementia and other medications that can treat the other symptoms, such as depression or anxiety that often accompany dementia. These medications can have side effects or interact with other medications, so it's important to talk with your primary care provider about the risks and benefits.
And there are multiple resources available to families. Primary care providers may know local groups that provide respite care or outings. They can provide names of counselors or social workers who specialize in people with dementia or for their caregivers. The Alzheimer's Association has a great website with resources for patients and families, including links to support groups: https://www.alz.org
I receive daily news alerts on dementia, and, outside of constant Silver Alerts that report missing dementia patients, the most frequent story type is one that announces a new cause of dementia, or a new way to avoid it (see graphic for list of serious to ridiculous causes). My conclusion is that it is still a medical enigma. Is that your experience, and what are some ways you recommend filtering out all of the noise surrounding the disease?
For the most part, the diseases that cause dementia can't be cured or reversed, although all people who are suspected of having dementia should be screened and evaluated by their health care provider.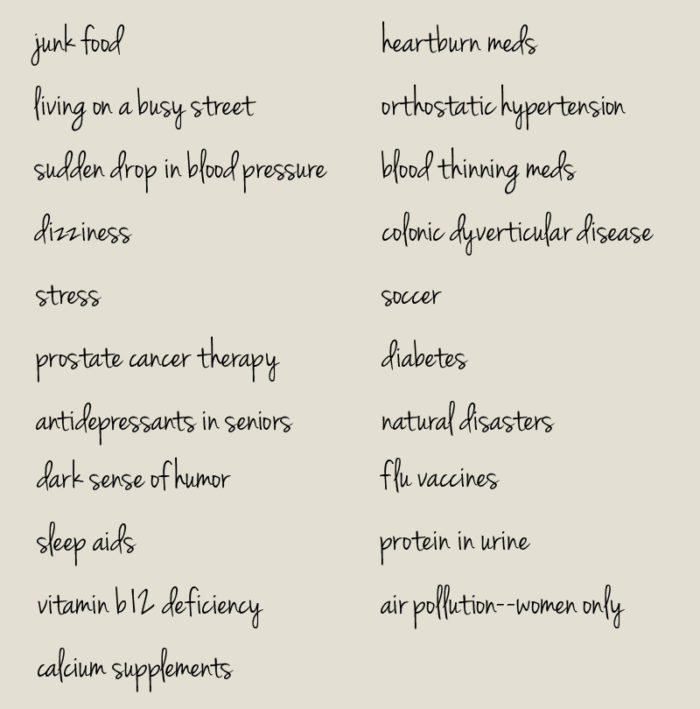 The best research suggests that dementia is caused by a variety of things. Some, like genetics, probably can't be stopped. Daily physical exercise, mental exercises like word puzzles, and eating healthy likely provide some protection. Omega-3 fats from fish likely have a health benefit, although whether pill supplementation also works is unknown at this point.
Tell me something rewarding about your work with dementia patients and their families.
In my field , my interactions with patients with dementia tend to be a little different–they have been acutely injured, and I'm attempting to prevent them from having complications such as delirium.
Personally, I've been closely affected by dementia. My maternal grandmother had a form that took away her ability to communicate. Until her death, she would still recognize me as her granddaughter and was overjoyed to see me. Some of my fondest memories were getting to hold her hand and tell her of my day, even though she couldn't talk.
My paternal grandmother is currently living with dementia. My aunt was her caregiver for several years, and even though she'd never admitted it, my grandmother appreciated having someone around to talk to. Unfortunately, because of both memory loss and severe paranoia, she now lives in a nursing home where she loves reminiscing about her childhood and about her parents. Because of her dementia, I've learned several details about my great-grandparents.
Is there anything else you'd like to add?
I think there's an assumption that people who live with dementia are completely different people than they were before. This is a long illness, but for the majority of its duration, our loved ones are much the same as they were before. People tend to be social creatures. That remains true even when memory loss has occurred.
"Let's turn this party around. Saturn and Mars should be crystal clear to the
south." [Lou] stood on his own, slow and wobbly, but independent and proud. "Yes! Sid! Look!" He handed Sid the binoculars. "Look. You can't see the rings, but they make Saturn look oval-shaped."

"What am I looking for?" Sid had forgotten. He hated it: relying on a man who no longer remembered to brush his teeth every morning to remind him of the details of the night sky.

"See that reddish star straight out? That's—"

"Antares!"

"Atta boy. Saturn is the next brightest to the west there."

Sid scanned west and gasped. "Oh, Baba, we do need a telescope. I remember seeing the rings years ago."

"Mars is over to the east there. Brighter still."
---
Again, my deepest gratitude for Dr. Durrant for taking the time to not only help with the medical details in Beneath the Stars, but also for adding so much to the story of Lou and his family with this interview.
Beneath the Stars is available now at Interlude Press and most book retailers. Purchasing links are in the right sidebar.