The (potentially) final mood board I have for you contains the people that surprised me the most in this book–the story that hadn't originally factored heavily in my planning of this book. Oh, Lou was a huge portion of the story, and of course Sid is our main protagonist, but the family as a character hadn't occured to me. They came alive to me on the page, especially Sid's older sister Anna.
Rimi is, of course, a character in memory, but she is still the matriarch, the guiding force of these passionate, loving people who stumble their way into taking care of one another.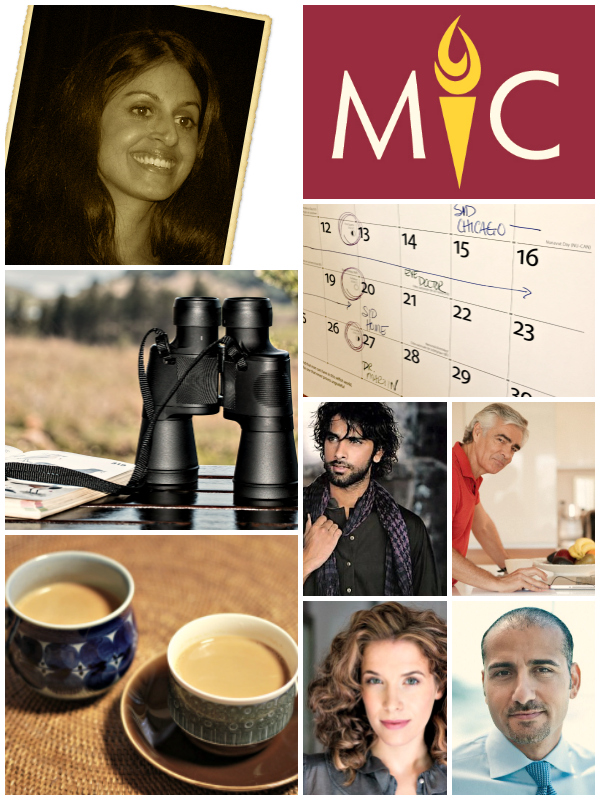 "Okay, what's the emergency?" [Sid asked.]

"It's Dad," she said, as if she had been holding her breath her entire wait.


"Fuck, Anna. Why didn't you say that?"

"You didn't answer the phone, asshole. And he's fine. I mean, he won't ever be—" She sighed into the phone. Sid heard her screen door close. He arrived at his apartment and sat on the stoop to close the miles between them and stare at the same sky. "It's me," she said. "I can't do this alone anymore. You need to come home."


"Home" meant Connelly—a lovely college town in central Pennsylvania surrounded by the Allegheny Mountains, its forests, and large expanses of farmland. … Sid hadn't lived in Connelly since his first day in college, over ten years ago. Connelly was no longer "home."

"That's impossible, and you know it," Sid said. "Where's Andrew?"


Anna's silence said plenty about their brother. Andrew was being Andrew: self-involved, self-important, self-immersed, all under the guise of being a family man. His wife and mostly grown kids survived happily without him while he spent his time at the lab researching… well, Sid was convinced he researched ways to shirk his responsibilities. His résumé said something about solar energy.


"He's immovable." Anna finally said, "You aren't; you understand Dad." At Sid's continued silence, she added, "And I know you want the best for him."

… "I signed the lease on my studio this morning."

… "I need a break."

"I can come down for a few days in a couple weeks," Sid said, unsure if it was true. "Can't you hire a nurse?"


"No. You know he treats them horribly," she said. "You have to pull some weight, Sid."


He closed his eyes and tried to explain again. "Anna, when I say I signed the lease, I don't mean I have a new play space. I mean, I have obligations to people who have invested in this company. I have staff to hire, product to produce, clientele to serve."


"I don't see—"


"Orders don't stop because Dad's sick and you're tired."


"I don't see how any of this is more important than Dad."


"Nothing is more important than Dad. That's not the point." Sid shed his coat; anxiety warmed him faster than the unseasonable evening. "Look, you're the one who insisted on moving him into your home against his wishes. Let's not talk about my and Andrew's—"


"No, let's not talk about your and Andrew's opinions, because you
two have done nothing but voice them."


This wasn't altogether false. His sister's problems were her own, but his dad's weren't the kinds of problems anyone asks for. More importantly, Sid's ability to say no to her request was possible because their dad said yes when Sid wanted to leave home, follow his dreams, and "make Ma proud."

"I can't untangle immediately," Sid finally said. "Give me to the end of the week."


"Wednesday, Sid. I want an answer by Wednesday."
---
Beneath the Stars is available now at Interlude Press and other book retailers.  You can find purchase links on the right sidebar.
Enter now to win a free e-book bundle and a $25 Interlude press gift certificate.
You can also win a free print copy by entering the giveaway at goodreads.