While contemplating some themes to discuss for my book tour, I asked a friend and early reader some of his thoughts–what he might ask me if we could sit down for a drink after he read my book. His first question was a killer, so today's visit to Wickedly Wanton answers that question.
If you like food, and prefer it to be good food, there are cities all over our nation, all over our world that will cater to you. But, I think most would argue that, New York City is probably one of the best for those who love food.
You can grab a dirty water dog from a vendor in midtown. With a few extra turns, or a little help from your Yelp app, you can find that great bagel joint back on 35th and have the great pleasure of snarfing it down while watching trucks unload their wares in all of the fabric houses in the Garment District. You can upgrade to a deli or a diner and even, if you have completely lost your mind, eat at a franchise like The Olive Garden or TGIF's—although if you do that, please don't tell me about it. You can get a bowl of noodles here and then a great spread of dim sum there. You can dress up and dine like the wealthy do, or stop into a random place in Hell's Kitchen after walking around the city all day and get treated like you are dressed up and eating with the wealthy.
If you can't find something to eat and to love to eat in New York City, you're probably just not hungry.
So, it was easy to set this story in New York. To set up two different kinds of cooks with very similar backgrounds. To show two different kinds of restaurants that really share very similar values. Good ingredients, good basic foundational cooking and a heaping load of heart.
But, if I was walking through the city—location not a concern—my friend wanted to know whose restaurant would I chose to patronize?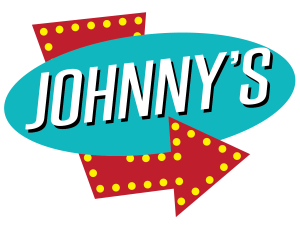 Patrick's diner, Johnny's, is a friendly place. Loud at busy times, with a nice mumbling buzz of activity at less busy times. Other than desserts, the menu is static. And even with desserts, Patrick has his constants. While you might get a homemade dressing on the salad, 'health food' is not on the menu. Your meal is served with plenty of fat, plenty of sass, thanks to his wait staff, and plenty of rib-sticking goodness. It's good for a sandwich on the run, or a hearty stew or meatloaf when you want to settle in. But, even the sandwiches are so good, you tend to settle in anyway. Slow down. Nurse a cup of coffee over Patrick's newest twist on pumpkin sweetness for the fall season.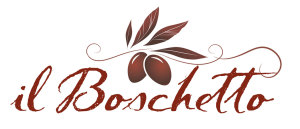 Evan's restaurant, Il Boschetto, is also a friendly place, but not so friendly you're likely to see the man behind the food, however. Or the woman. Or any of the cooking staff. But it's still friendly. Your servers take care of your every need before you know you need it. They know when to give you privacy and when to sweep in and refill your wine. And the food, like Johnny's, is also stick-to-your-ribs hearty. Stuff your Italian grandmother would have made if you indeed had an Italian grandmother. It's made with the freshest of ingredients by chefs trained in the culinary arts and seasoned on the lines all over the city. Your sauces will be rich and layered, the meats will be off-the-bone tender, the pasta will be cooked to lip-smacking perfection and the sides will be good enough you'd consider making them meals themselves. It's a full experience of food and atmosphere.
But, so is Johnny's.
Which makes that choice difficult. But, I believe if I had to choose, if I had to pick one meal, I'd hop on the Q and head to Johnny's in a heartbeat. I don't need a server refilling my wine or reading off the prix fixe menu when I know I just want the tuna melt on wheat. At Johnny's I'd be having a meal with friends. And that always makes everything taste better.
Now, if Patrick is manning the grill to boot? Well, someone better be making me airline reservations.
Head on over to Wickedly Wanton for a chance or two to win a $25 gift certificate and see what else she has to say about Chef's Table.