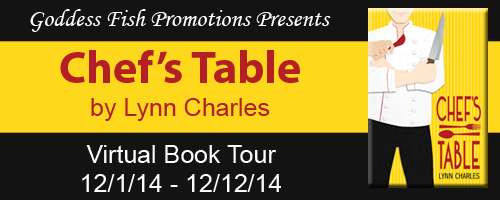 With my book's release only days away, I will be going on a book tour: visiting blogs, answering questions and talking about some of the things I've been wanting to talk about for months. And the best part? None of us have to wear pants!
What's in it for you? Besides getting to know a bit more about my book, every time you follow me on tour, you will get a chance to win gift cards from Interlude Press–for my book or something from our other amazing authors–or from Barnes and Noble.
Bookmark this link as I will be adding the direct link to the visit and giving you a quick preview of what to expect there.
December 1: Carly's Book Reviews – 5 stars! And… a recipe for love
December 3: The Reading Addict – The Last Meal
December 4: Books on Silver Wings – Let's talk about that cover
December 5: LibriAmoriMiei – 5 stars! And a recipe for Irish Soda Bread
December 8: Wickedly Wanton Tales – Which would I choose?
December 9: Prism Book Alliance – A sexy recipe and foodie books
December 10: Unabridged Andra's – Guilty food pleasures
December 10: Jen's Reading Obsession – lovely review!
December 11: Romance Novel Giveaways – Stranger Than Fiction? Meet a real life muse.
December 12: The Buttontapper – a Q&A about romance