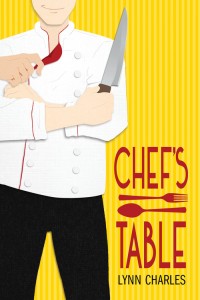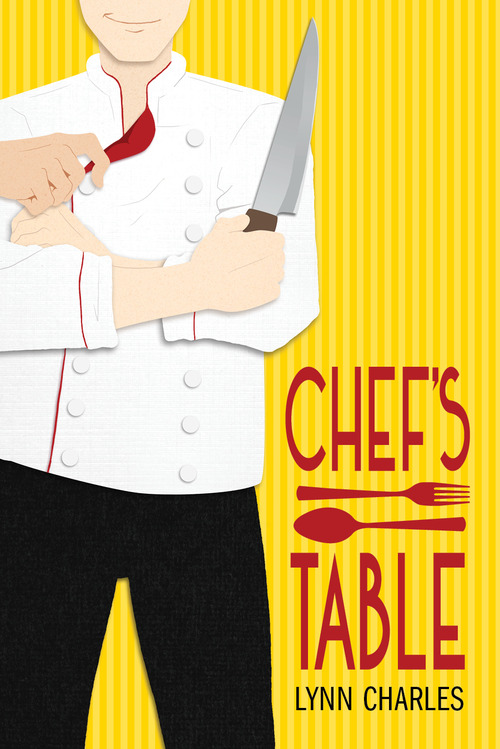 Evan was used to distractions in the kitchen. His job was buoyed by auditory distractions: printers clicking a constant tick-tick-tick of new orders; cooks chattering about the food, their horrible mothers-in-law and how drunk they'd gotten the night before; expeditors shouting orders and the general clang-sizzle-hiss of food prep all served not only as a droned soundtrack, but also a constant distraction. You learned to work with it, if not for it.
But this distraction—Patrick's lips moving up the curve of his neck, hot breath tickling his ear right before the damp warmth of his tongue traced the shell of it; Patrick's arm wrapped firmly around his waist, hand dipping knuckle deep into the waistband of his lounge pants, the other covering his own hand on the sauté pan handle, "helping" him flip the asparagus over the heat—was a distraction he could not get used to.
Not that he wanted to. Not at all. 
* * *
Chef Evan Stanford steadily climbed New York City's culinary ladder, earning himself the Rising Star James Beard award and an executive chef position at an acclaimed restaurant. But in his quest to build his reputation, he forgot what got him there: the lessons on food—and life—from a loving hometown neighbor.
Patrick Sullivan is contented keeping the memory of his grandmother's Irish cooking alive through the food he prepares in a Brooklyn diner. But when Chef Stanford walks in for a meal, Patrick is swept up by his drive, forcing him to reconsider if a contented life is a fulfilled one.
The two men begin a journey through their culinary histories, falling into an easy friendship. But even with the joys of their burgeoning love, can they tap into that secret recipe of great love, great food and transcendent joy?
Release Date: December 2, 2014
Pre-Orders Begin: October 2, 2014
Pricing: $15.99 print / $9.99 multi-format eBook (US price)
Pages: 278
ISBN: 978-1-941530-17-7
US/Canada: Order the print edition from the Interlude Store before November 18th and receive the DRM-free, multi-format eBook for free.
International Orders: Chef's Table will be available to order from most book retailers starting December 2nd. Submit a copy of your receipt to promotions@interludepress.com by February 2, 2015 and receive the eBook for free.